Factor meals is a growing food-delivery service. They deliver meal prep packages directly to your house but they're much healthier than your typical frozen meals.
If you're interested in trying Factor meals, make sure you don't order more than you're able to store in your fridge. They last a decent amount of time, but you should still be mindful so you can enjoy them while they're fresh.
You can store Factor meals in the fridge for several days without sacrificing your ability to enjoy a fresh, tasty meal. They last even longer in the freezer.
There are 3 different types of factor meals you can choose from breakfast, lunch, and dinner.
Table Of Contents:
How Long Do Factor Meals Last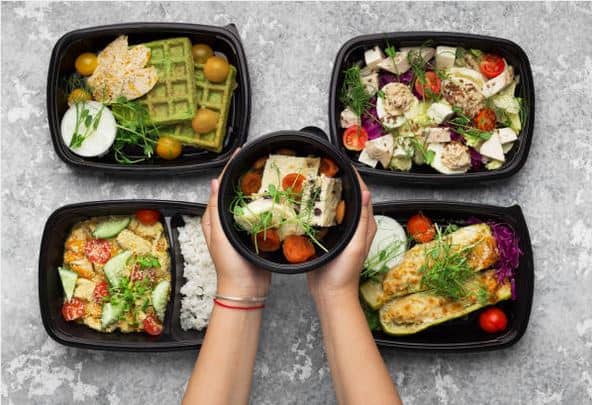 Because Factor meals are freshly made before they make their way to you, they only last about a week before they start to turn. They last about as long as Hello Fresh meals, because they use a similar packaging process for shipping!
Depending on whether you freeze or refrigerate them, they may last a bit longer.
But we recommend eating them right away. If you order the full week's worth of food, avoid the temptation to eat out or your food may go bad before you can get to it!
Once you receive your Factor meals, remove them from the box and place them in the refrigerator. You can leave them in their meal prep containers. They keep the best there.
The meals will taste their freshest if you eat them within a few days.
But you can store them for a bit longer if you get busy or order the full meal plan!
But what if I'm not going to eat them for a while? Should I put my Factor meals in the freezer?
You can freeze your Factor meals, but the best way to use them is fresh. If you do have a meal or two left over from your order, you can store them in the freezer for up to two months.
Should you put them in the refrigerator or the freezer?
Factor Meals are designed to stay fresh and delicious for up to two days or longer when you store them in the refrigerator. However, if you want to keep your meals on hand for more time than that, you can freeze them too!
Here's how to freeze factor meals:
● Make sure each meal has been fully prepared according to the instructions on its label. This means it should include all ingredients; heated or cooled as directed; sealed with a lid or bag that allows for no moisture buildup; and stored in an airtight container (for example, a plastic resealable bag).
● Freeze your prepared factor meal immediately after cooking it by putting it in an airtight container and placing that container in your freezer overnight; this way there will be no chance for bacteria growth during freezing time. We recommend storing your frozen factor meals at 0°F (-18°C) or below for optimal freshness when you're ready to eat them again later!
● If you haven't cooked your meal yet, but you still want to freeze it, make sure you don't open the package. You can only place the original packaging in the freezer if you don't open it first.
---
back to menu ↑
Meals Life In The Box
Factor meals stay fresh in the box for up to 48 hours from the time they're made.
That's because they're especially packed to remain at a cool temperature during shipping.
The shipping method ensures that your factor meals stay fresh even if you're not home to receive them when they arrive at your door. It's great if you need a convenient meal prep option but you're concerned about your food sitting on your porch.
The factor meals may not last as long outside of the refrigerator as manchego cheese, but the packaging will at least keep everything in good condition until you're able to get to it.
---
back to menu ↑
Meals Life In The Fridge
Factor meals last up to a week in the fridge. But if you want to enjoy them while they're at their best, we recommend eating them within the first 2-4 days.
Just make sure your meals don't have any seafood ingredients, or their shelf life may be shorter.
For example, crab legs only last a few days in the fridge. So plan accordingly!
If you have a larger order, try putting some of your factor meals in the freezer and defrosting them the night before you're planning on eating them.
Their versatility makes them ideal for those who don't want to spend a lot of time preparing and freezing meals ahead of time. Even if you do end up putting a few in your ice box, they save you tons of time prepping on the front end!
They're also great for people who have limited access to a freezer at home but want the convenience that comes with having pre-made food available.
That's because you can order as many or as few as you need, on a schedule that works best for you! While factor meals can last up to 48 hours in the box, it is best if you place your meals in the refrigerator immediately.
There's no telling exactly how long your meals were in their shipping container. So even though it's designed to keep your food fresh, it will do better in your fridge!
Do your best to plan ahead so that your factor meals don't sit in your refrigerator for longer than a week. Since everything is made fresh-to-order, you want to eat it as soon as possible.
---
back to menu ↑
Meals Life In The Freezer
Factor meals last about two months in the freezer. You can keep them in a freezer bag if you're running out of space for the containers. Just make sure you defrost everything properly before cooking and eating it.
For best results, we recommend freezing your factor meals for up to 2-3 months. Frozen factor Meals can be kept in the freezer bag, but will need to be defrosted before eating.
How to freeze Factor meals: Steps
For best results, freeze unopened factor meals in their original containers. However, if you've already opened the package you'll have to find another freezer safe container to use.
Remove all packaging and any associated sauce or gravy packets from the box. It's important that you don't leave any liquid behind when freezing.
If too much liquid is left behind, it could cause your meal to spoil faster than expected and make for an unpleasant experience when eating it later on down the line.
Freezing your food with liquid may also make it soggy when you heat it back up, especially if you're trying out one of their more savory options, like a chicken pot pie.
This also means that we advise against adding additional sauces or flavors before freezing as they may increase moisture levels or change the composition of your meal.
Place all components into an airtight container then label clearly with the contents/date prepared so that nothing gets lost during storage!
---
back to menu ↑
Conclusion
You can keep factor meals in your fridge for about a week. In your freezer, factor meals can last between two to three months. Their shipping container is designed to keep your food fresh for up to 48 hours after it's been sent on its way to you!
So, all things considered. factor meals can last a decently long time.
If you're worried about keeping your food fresh long enough to enjoy it, don't. It will be perfectly fine as long as you take proper care of it. But the sooner you enjoy your factor meals, the better they will be.
That goes without saying for any food that's made with fresh ingredients!
You'll want to refrigerate them as soon as possible and make sure they're tightly sealed so no moisture gets inside (or any other unwanted critters).
If you happen to have leftovers, they should stay good in the fridge for 4 additional days if kept covered and at 40 degrees Fahrenheit or lower.
We'd say the max you should keep your factor meals in the fridge is up to 10 days. But at that point, don't even bother putting them in the freezer. Eat them immediately or throw them away.
You don't want to risk eating food after it's started to turn, or giving your delicious meals freezer burn in an attempt to save them.
Hopefully, this answered some questions you had about how long do factor meals last.
We know it can be confusing and sometimes you just want to make sure the food is still good before you eat it! Your factor meals have a shelf life of a few days from the date they were made. This is the time from when Factor prepares your food to when you get it.
Once they've made it over to your door, these meals will keep best in the refrigerator but sometimes freezing factor meals can help extend their lifespan too
But they'll last longer if you keep them in the fridge or freezer!
So just make sure you keep your food fresh so you can enjoy it properly.
---
back to menu ↑
Frequently Asked Questions
---
Can you freeze factor meals before cooking?
Yes, you can freeze factor meals. We recommend that you eat your meal within 3 days of receiving it if you want to enjoy it at its best. To preserve its flavor and texture, try to defrost it a day or two before you're going to eat it.
That means, if you know you're planning on freezing your meals you should do so as soon as you receive the package. Don't keep it in the fridge for days if it's not necessary, as this will shorten the amount of time it will stay fresh in your freezer.
---
back to menu ↑
How to defrost frozen factor meals?
You can defrost your factor meals by placing them in the refrigerator. It is best to take the meal out of its packaging and place it in a microwave-safe bowl or container. Cover it with clingfilm, then put on top of one of the shelves in your refrigerator. Don't store it next to raw meat. Or, if you prefer, you can also place them on your counter overnight (as long as it's not too hot in your kitchen). The microwave is a last resort.
While you can defrost your factor meals in the microwave, it may impact the quality of your overall dining experience.
---
back to menu ↑
How long do factor shakes last?
Factor75 offers a variety of meal plans depending on your goals. They have many sides and add-ons to choose from to make things more interesting as well.
You can even order keto shakes and smoothies if you prefer liquid calories.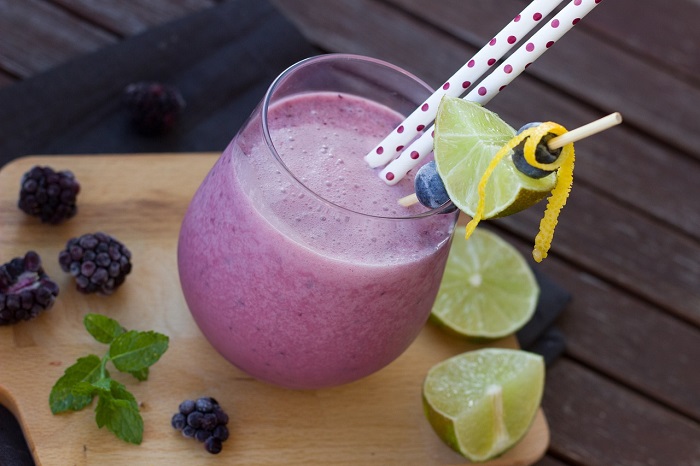 Since they're made of fresh ingredients without preservatives, the factor shakes last about as long as the meals do–up to 7 days.
But we don't recommend freezing these. Just order what you're going to drink in a week.
---
back to menu ↑
How much does the factor meals cost per month?
The factor meal plan prices vary depending on the plan you choose, but average around $5-$6 per serving. Factor has several plans depending on how many meals you need in a week: from 6 meals to 18 meals.
Based on the size of the plan you choose, the meal prep service will cost you from anywhere between $70-$200 a week. Compared to how much groceries cost these days, we think that's pretty reasonable!
---
back to menu ↑
Is factor owned by Hello Fresh?
Hello Fresh acquired Factor75 in November of 2022.
Hello Fresh Inc. is owned by Hello Fresh Holdings Ltd. By acquiring Factor75, Hello Fresh Holdings Ltd. expanded the audience that it could reach with its meal delivery services to include more health-conscious individuals. In turn, the Factor75 brand enjoys a larger operating capacity.