One amazing part of having a food delivery service such as Hello Fresh is that they additionally create their products and mixes that go along with your meal to elevate its taste.
What is Hello Fresh Garlic Herb Butter?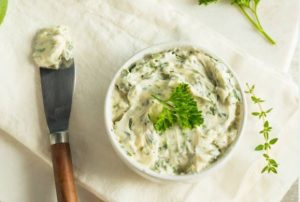 This masterpiece of butter is deletable with many of Hello Fresh's meals. The richness of the garlic and herbs presented in the friendly form of butter makes the addition truly irresistible.
Used in several different recipes among Hello Fresh's massive menu, it is a clear fan favorite. It is also specifically helpful that it is used among many different flavors and types of foods.
This makes this concoction a true necessity when eating with Hello Fresh. It is used in the Garlic Herb Butter Shimp and Lobster to properly season the meat of the dish.
The Garlic Herb Steak with Mini Bell Peppers allows this butter mix to contrast with the sweetness of the bell peppers, even your children will look forward to such a treat.
About Hello Fresh Company
The idea of a busy life sounds all too familiar for everyone nowadays. Work, school, workout plans, family plans, dinner parties, classes, goals, and celebrations all take up a large amount of time in our lives. This is one thing many of us can agree upon, and typically when we are confronted with our lives becoming too busy it is rare to find some part of a solution that will be helpful to us forever.
Some of these solutions such as exercising, meditating, and spending time on what you love, are all fantastic suggestions. But sometimes, we need a quick solution that will take the weight off of ourselves, and allow us to have a little breathing space to get to the next day.
Hello Fresh is in to save the day. This meal-prep service is a genius way for anyone to earn extra time throughout the week by not having to go grocery shopping for every meal and not having to worry about what is for dinner.
Hello Fresh personally caterers your meals for a select number of nights a week, and delivers to your door the correct amount of ingredients and thorough instructions about how to cook your meals. Now, this is possibly the most unorthodox way to feed your family and Hello Fresh understands that.
When you hear about this service, there are more than likely several different questions that pop into your mind.
It is understandable as you want to make sure you are getting the food you enjoy, with all of your allergies and dietary restrictions. That is just the beginning when you think about having someone else take over one majorly important part of your life.
Before we get into your inevitable questions, let's examine how this process works!
---
back to menu ↑
The Hello Fresh Easy Process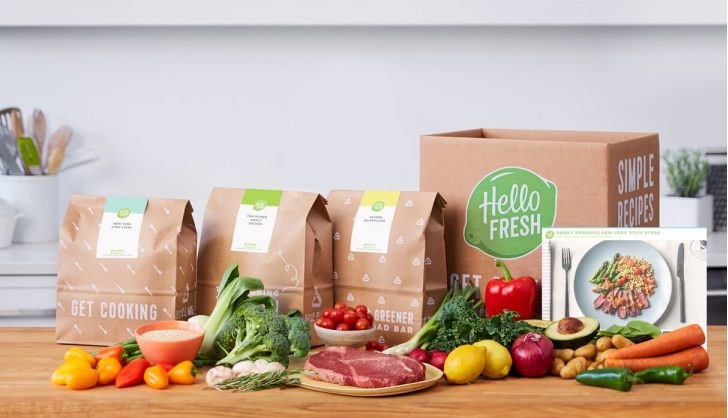 Step 1: First, you must decide which type of plan you would prefer. There are a few options to choose from and this is mostly based on your dietary restrictions and how many people you typically feed in your house. A few of the packages also specify major focuses you may want in your meals such as "Family Friendly," and "Quick and Easy." Of course, these particular packages are set up to meet your needs properly throughout the week, so make sure to choose your package wisely.
Step: 2 Next, you decide how many recipes you will be receiving throughout the week. Anywhere from 2-6 meals a week, you could have meals that are catered to your particular needs.
Step 3: After you decide what type of meals you would like and how often, you can register a meal package, purchase it and set up your address. Now, here is the great thing. You always will have access to your delivery plan so if you know that your plans have changed and you will not be able to pick up your order, all you have to do is cancel your order no later than 5 days before your delivery date. It is so simple!
Step 4: Once you have decided when your delivery is, you get to choose what to eat! It is the best part of the process! You get to choose menu items tested by professional chefs and get excited about what you are having to eat that week.
This is where your package steps in. You will be able to look at recipes made particularly for your type of household. That is right, your actual family and what you eat have been thought about by many different chefs who are there to make your life easier.
As stated before, this particular form of eating is much stranger than we have ever experienced previous to this decade.
We know you want to know about each detail before you buy into this, so let's look at some common questions.
---
FAQ's About Hello Fresh
What happens if I am not able to pick up my order?
Hello Fresh delivers food to your house from 8 am to 8 pm. This does not necessarily mean that you will be able to choose a time you can receive your meals, however, it does mean that you have the flexibility of 12 hours on your delivery day to get your meals. Although, even if you could not retrieve your meal on time, you do not need to sweat it.
Hello Fresh is a company about making your life easier and they were not going to leave you hanging here. They have created a system that not only packs your food in the box gently so as not to bruise your fruit or accidentally open your meat packaging.
This system also includes special ice packs made specifically for your food to not go bad if it is left out in the sun for an hour or two.
---
How much is each meal?
Hello Fresh has a clear purpose to make sure the burden they took off your plate does not become a financial burden.
To complete this seemingly impossible feat, they have averaged that one meal is about $7.49 per person per meal. This is cheaper than most fast-food restaurants and it is health-based and focused on whole foods that are good for your families.
---
How do this packing process and the food industry work sustainably?
This company works so hard to lift the burdens of many, it even lifts the burden off of the Earth by having specific protocols and regulations that keep the Earth clean. Oddly enough, what you may find as a luxury, may end up being a way to help save the Earth simultaneously.
Their food is pre-portioned not only for your convenience but also to limit the amount of wasted food that they deliver. The packaging is even made of recyclable materials, which makes it an easy breakdown of boxes when cleaning up, and it does not take up space at a landfill like garbage.
---
back to menu ↑
Hello Fresh VS Blue Apron?
Blue Apron is a competing service that also delivers meals to your door. However, Blue Apron is just a little different. One major difference is Hello Fresh is slightly less expensive than Blue Apron. Their prices average about $7.99 per serving, which only leaves a $0.50 margin. However, if you are purchasing meals for a family of 4 for 5 nights a week, that $0.50 per meal becomes $10 per week and $40 per month.
Furthermore, Hello Fresh has more package options than Blue Apron does, making it a service that accommodates more families. Technically, both services solve the same problem, however, these differences are worth noting, and taking into consideration when finding the service that is right for you.
---
back to menu ↑
Garlic Herb Butter Recipe For Home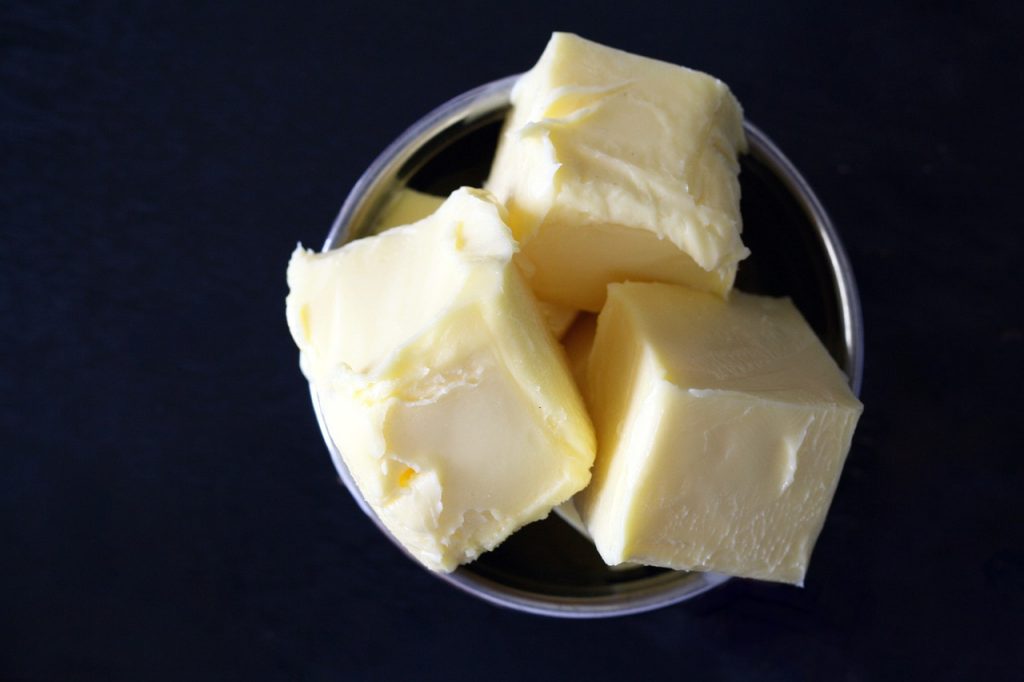 Garlic Herb Butter is an easy recipe that combines a simple ingredient used in almost every recipe, paired with the flavor profile to bring out the best in many dishes. It can be used to spice up your toasted bread, a perfect topping for baked potatoes, and amazing addition to your filet mignon.
Using this recipe will make your dishes even more luxurious and much more flavorful.
To make garlic herb butter, you will need:
One stick of butter
Fresh thyme
Fresh rosemary
Fresh parsley
Minced Garlic
Each of the seasonings is added based on how much you prefer, and what your flavor profile is. So for example, if your filet mignon is already incredibly flavorful from your rub, it may be a good idea to learn more about the light side of your seasonings in the butter mix. This way, it will not overpower the meat. However, if you are looking for a strong taste to match that of your sourdough toast, you may want to be more generous with how much you put in the butter.
Now, my suggestion is to start your recipe with 2 cloves of minced garlic so it is not too overpowering. I also suggest that to start with one part rosemary and thyme, while adding in two parts parsley. This is sort of a traditional way to think about your measurements, however, it is so valuable to understand the proportion between these ingredients.
I make this distinguishable because while parsley is a very prominent flavor, and pairs well with garlic, it is also best supported by rosemary and thyme, rather than competing against it. This way, if you are needing to make a large sum of this butter for a party, you will know to make those portions correct, rather than making a large amount of too-flavored butter.
To create this masterpiece, it is so important to know how valuable it is to use fresh ingredients. Fresh herbs, not the herbs from the bottle. There is certainly a time and a place for the herbs in the bottle, but you must go out of your way to use the herbs you could find in your garden. Most grocery stores carry the herbs this way. Once you purchase your fresh herbs, make sure they are washed and completely dried before using.
The first thing you must do is make sure your butter is at room temperature. Not cold from the fridge and not melted. Room temperature. It needs to be moldable and easy to manipulate, but not melty. If you are in a rush you can always put your butter in a bowl and then microwave for 10-20 seconds. While you are waiting, you also want to make sure your herbs are chopped finely, and your garlic is minced.
Once your butter is at the correct temperature, you can put it in a medium-sized mixing bowl and start to mix with either a fork or an electric mixer. Mix until you find that your butter has become creamy, mix in your herbs and garlic. Now, you can mix them separately or all at once. Just mix until it is well incorporated. There should not be a section of your butter that does not have any herbs or garlic.
Next, you are going to decide on how you want to serve it. If you are making this for the supper you are preparing now, you can use a butter knife to spread this on whatever makes your heart happy.
However, if you are either storing this for future use, or a fancy dinner later today, place a long sheet of saran on your counter and put all the butter in one spot in the middle. Take the top and bottom sides of your saran wrap and connect them or fold them over one another.
Next, place press the saran so to create a log shape across the saran. Close out all the air above and below the butter in the saran, and fold in the left and right sides. Your butter should now look like a roll of ground sausage or a sausage link. Make sure there is no air on the inside of the packaging.
You can store your butter in the freezer for about an hour or in the fridge for several hours to make it cold enough to use for an upcoming meal. This butter can also be stored in the fridge for use throughout the week, just as regular butter is. Make sure to keep the butter in a container that closes and in the fridge or freezer.
It is also worth noting that using this recipe as a blueprint can be a valuable way for you to create variations of this recipe for other types of sauces or butter for other dishes. For example, you can take the idea of making cream cheese and mixing it with cheese and bacon bits to make a yummy addition to a twice-baked potato meal.
You can even create your own utter like mixing butter with basil and parmesan for a fresh butter sauce on noodles and cherry tomatoes. This is the beautiful part of cooking, you can create anything by using your imagination and your experiences.
Now that you know the secret behind this incredibly useful and tasty ingredient. The great part about making this recipe is now that you have tasted it, and know how to make it, you can put it on anything you want. Try it in places you wouldn't think to put it, but you think may taste good. It not only makes you feel so much fancier but it also elevates the profile of each flavor in a dish. Give it a try!
---
back to menu ↑
Recipe Card information:
Ingredients –
– Thyme (1 part)
– Rosemary (1 part)
– Parsely (2 parts)
– Minced Garlic (2 cloves)
– Butter (however much you need)
---
Recipe –
1. Put your butter out so it is room temperature. Not melted. Room Temperature.
2. Wash and dry your herbs properly. Do not use herbs that are wet, or unclean.
3. Mince your garlic, and chop your herbs. Set to the side. They can all be put into the same bowl to the side or separated.
4. Cream your butter in a medium mixing bowl using a fork or an electric mixer.
5. Add your minced garlic, and herbs into your bowl of creamed butter.
6. Mix until well incorporated.
7. Place the saran on the countertop, and spoon all of the butter in the middle of the saran in a log shape.
8. Wrap butter gently and completely with saran wrap. No air should be within the saran wrap.
9. Place in the fridge for at least 2 hours.
10. Take out of the fridge and serve.
---