One of the best ways of preparing a to-go breakfast is by making oats. They're simple to throw together, and it doesn't take up a lot of your time!
Plus, you can make them days in advance so you never run out of satisfying food options.
But here is one question… Can you free overnight oats? Oh yes!
Also, we'll talk about the best ways to store your overnight oats so you can enjoy them whenever you're ready for them.
Table Of Contents:
Can You Freeze Overnight Oats?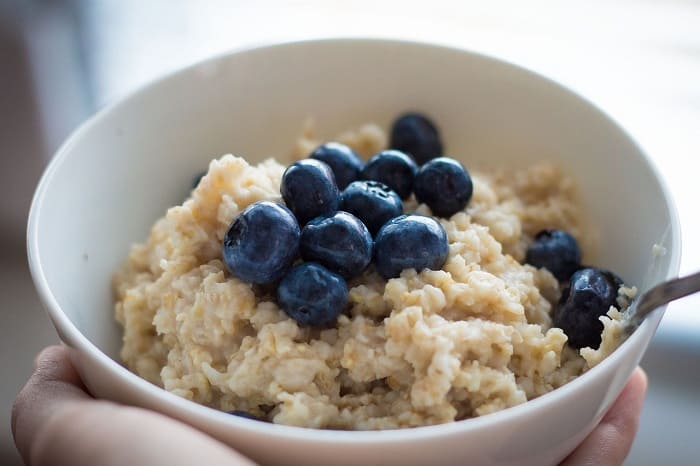 Yes! You can freeze overnight oats. But there are a few things you need to keep in mind if you want your frozen overnight oats to taste as good as fresh ones.
● Keep it simple by freezing them in individual containers for meal prepping or freezing them with only 1-2 toppings and not too many nuts or fruit.
● Make sure the container is freezer-safe (glass, plastic, or metal)
● If you're using a mason jar make sure it's BPA-free and freezer safe
Freezing oats is a wonderful way to prep a large amount of breakfast in advance. While you're at it, try freezing crumbl cookies for an easy go-to snack!
---
back to menu ↑
How Long Do Overnight Oats Last?
Overnight oats can last up to three days in the fridge, but if you freeze them, they will last even longer than a hello fresh meal. In fact, the beauty of freezing oats is that once you make them and freeze them, you'll be fully stocked on your favorite breakfast treat for a long time!
That being said—if you're looking for a quick breakfast option on a Sunday morning (or any morning), then we recommend going with fresh oats over frozen—the texture isn't quite as creamy if they've been frozen first.
But if this isn't an issue for you (and honestly, who cares?) then keep reading!
---
How To freeze your oats:
● Put individual portions into freezer-safe bags or containers and lay them flat in the refrigerator. The plastic bags help with humidity so your oats retain their proper texture, just like storing manchego cheese!
● Label each container with contents and date prepared so that thawing time can be maximized while minimizing waste.
● Keep frozen at all times until ready to eat to keep them as fresh as possible.
● When you're ready to eat them, place them into the refrigerator overnight to thaw. Allow up to 24 hours after defrosting before serving.
---
back to menu ↑
Conclusion: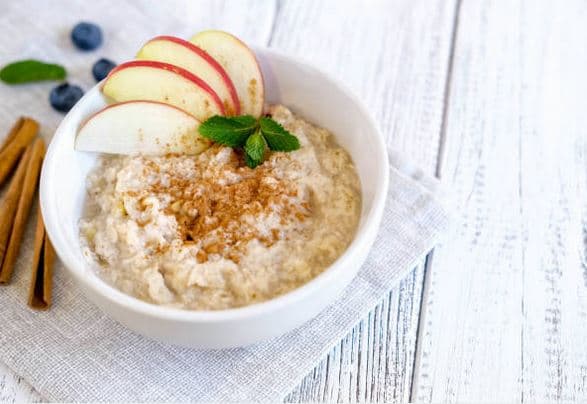 If you're an oats fan, then you may want to make a lot of them at once. Knowing how long they last in the freezer can help you plan. As long as you store them properly, overnight oats can last in the freezer for up to 3 months.
We recommend just keeping them in the fridge if you're going to eat them within a week. But if you want something that lasts longer than that then feel free to freeze them.
The point is to be convenient and nutritious. So whatever works for you is perfectly fine!
---
back to menu ↑
Frequently Asked Questions
---
Can you heat overnight oats?
You can also heat up your overnight oats if you want to eat them warm. Many people eat their oats cold, but if it's winter and you want to keep your house at a nice temperature, heating them in the microwave for 30 seconds or so is a great way to enjoy your breakfast or snack.
Keep in mind that there are some precautions when reheating yogurt-based oats. Yogurt will not be harmed by being heated on its own, but heating active probiotic cultures may kill off some of their benefits. If this is important to you, use non-dairy milk instead!
---
back to menu ↑
Can you put overnight oats in the microwave?
Yes, you can heat your overnight oats in the microwave. If your goal is warm, convenient comfort food, the microwave is the way to go. Overnight oats have a much creamier texture than conventional oatmeal, so we recommend giving it a try!
● Make sure to store them in a microwave-safe container. If you didn't do that, transfer them to one before heating (the container should be able to fit into your microwave).
● Heat for 1-2 minutes until heated through and stir as needed.
---
back to menu ↑
Should I eat oats hot or cold?
While it's true that most people eat their overnight oats cold, there's no reason why you can't heat them up.
You'll want to do this on the stovetop in a medium saucepan, covered with a lid for about 5 minutes or until the desired temperature is reached.
---
back to menu ↑
What are frozen berry oats?
If you're looking to switch things up, try frozen berry oats!
They're a healthy breakfast or snack that you can make overnight in advance and then eat later! When you make your oats, add frozen berries before putting them in the fridge. The next morning all you need to do is take out your container of frozen berry oat clusters and eat them on their own or add them to yogurt or smoothies.
Frozen berry oat clusters are easy to make and easy to eat—they can be made in advance, and taste delicious!
---